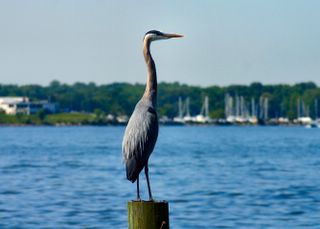 Great Blue Heron near the Chesapeake Bay.
Picture taken with a Canon Digital Rebel.
Article Tags
Article Tools
Related Articles
Related articles cannot be found at this time.
One Comment on "We went sailing on the Chesapeake"




thanks for the blogmark, cap. the beer haiku are da bomb! happy sailing.
Leave a Comment: